Investing in the core of our business to create a positive impact on the community.
As an employee, you play a role in producing the highest quality products and services in health care, and Florida Blue is with you all the way. You're encouraged to be innovative and creative while you're given the freedom to create a fulfilling career with Florida Blue. We give you the tools and resources to be successful and reward you for your contributions. We're working toward the mission of helping people and communities achieve better health. At the end of day, working for Florida Blue is a great feeling.
Florida Blue is led by established professionals that drive our business forward through innovation, brand management, sales growth, and operational activities.
Our commitment to diversity
We embrace a culture that is accepting and understanding. And we employ individuals who fit within the culture. We encourage employees to celebrate diversity through employee resource groups including groups for veterans (VetNet), LGBT and allies (RESPECT), people with disabilities (possAbilities), Hispanics (HOLA), and generation y (gen.y), among many others.
From our most senior leaders who comprise our Diversity Council and throughout our organization, we're committed to a diversified workplace through people, ideas, disciplines, perspectives, and styles so that together we can make a positive impact on the customer, colleagues, and communities of Florida. We believe in recognizing employees for their contributions to the overall success of Florida Blue. And, most importantly, employees make lifelong connections with others who helped build a foundation for our innovative health care solutions today.
Our employees and the community
Florida Blue volunteers generously contribute their time, talent, expertise, and resources to support worthy causes and help make a difference in their communities. Although the COVID-19 pandemic created challenges for in-person participation at times, our employees still made positive impacts in their communities through volunteering and giving.
In 2022, the Employee Giving Campaign raised $1.6 million for 126 United Ways across the country and $196,511 for the Lift program. Employees also support corporate-sponsored walks and runs, and school supply, hurricane relief, and toy drives valued at nearly $126,000.
Our employees on average report 60,000 volunteer hours annually. They volunteer virtually and in person at their children's schools; for walks, runs, and bike-a-thons; through team builders with their work colleagues; and at numerous health organizations.
The national average for a volunteer hour is valued at $29.95, according to Independent Sector. That equates to a value of $1.797 million that Florida Blue employees give every year through their volunteer efforts.
Employee benefits include eight hours of Volunteer Time Off each year, and Wellness Dollars for volunteering
Story of impact
"Volunteering is heart work," says the most recent GuideWell Volunteer of the Year.
Patrick J. Geraghty - President and CEO, Florida Blue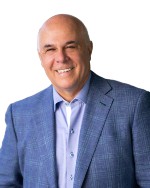 Patrick "Pat" Geraghty is president and chief executive officer (CEO) of GuideWell Mutual Holding Corporation, Florida Blue and GuideWell Group, Inc. GuideWell is a mutual insurance holding company and is a family of forward-thinking companies focused on transforming health care. The holding company includes Florida Blue; Triple-S Management; GuideWell Health; GuideWell Venture Group, including Onlife Health and PopHealthCare; GuideWell Source; GuideWell Connect; and WebTPA.
Geraghty is active in leading professional and community organizations. He is a member and past chair of the Florida Council of 100, a private, non-profit, non-partisan organization of Florida business leaders who advise the state's governor on how to improve the economic growth of the state and the economic well-being of its residents.
He also serves as a member of the board of the Blue Cross Blue Shield Association, including chair of its Health Policy & Advocacy Committee (HPAC), National Institute of Health Care Management (NIHCM), a non-profit organization dedicated to improving the effectiveness, efficiency and quality of America's health care system; America's Health Insurance Plans (AHIP); and Tampa Electric Co. (TECO).
Geraghty holds a Bachelor of Arts from Colgate University and has participated in executive education programs at Harvard University School of Public Health and the Wharton School at the University of Pennsylvania.
We're led by a team of individuals with world-class experience and skills in health care and corporate management. These established professionals are focused on transforming health care through innovation and collaboration.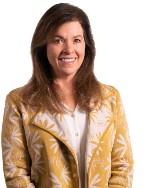 Kristen Blum formerly served as the Latin America business senior vice president and chief information officer for PepsiCo Inc., a $64 billion global food and beverage company. She has served on the GuideWell Mutual Holding Corporation board as well as the Florida Blue board since 2018.
"I am very excited to be part of an organization that is focused on creating high-quality and affordable health care solutions. GuideWell is in a great position to grow and make a real positive impact on the health and wellbeing of our members in Florida and across the country."
Blum also served as chief information officer for Frito-Lay, a $14 billion business within PepsiCo, and held other senior leadership positions within the company as well. Blum previously served as executive vice president and chief technology officer for JCPenney Inc., senior vice president and chief information officer for Abercrombie and Fitch Inc., and in leadership positions for Apple Inc., KPMG Consulting and Disney Inc.
Blum also serves on the board of directors for Sprouts Farmers Market Inc., Sprouts Healthy Communities Foundation, and The National Society of High School Scholars Foundation Inc.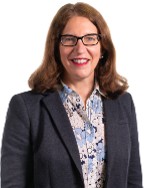 Sylvia Mathews Burwell is the 15th president of American University in Washington, D.C., and the first woman to serve in that role. She previously served as the secretary for the U.S. Department of Health and Human Services and director of the White House Office of Management and Budget. She has served on the GuideWell Mutual Holding Corporation board and the Florida Blue board since 2018.
"I am very pleased to serve on the GuideWell board of directors. The company's focus on developing and implementing new ideas to transform health care and health insurance is a factor that drew me to the organization. I greatly value the opportunity to contribute to GuideWell's efforts to improve the health of the communities it serves."
Prior to her service in Washington, Sylvia was the president of the Walmart Foundation, where she focused on its global women empowerment efforts. Before joining the Walmart Foundation, she was president of the Global Development Program at the Bill & Melinda Gates Foundation, where she worked for 11 years and was also the first chief operating officer.
Sylvia is on the board of the Council on Foreign Relations, American Council of Education and the Kimberly-Clark Corporation. She is a member of the Aspen Strategy Group, the Aspen Health Strategy Group, the Aspen Economic Strategy Group, and she is a 2005 Henry Crown Fellow.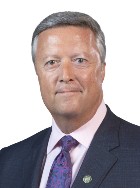 Tim Cost is president of Jacksonville University, a private university founded in 1934 with more than 4,200 undergraduate and graduate students from 48 states and 51 foreign countries, located in Jacksonville, Fla. He has served on the GuideWell Mutual Holding Corporation as well as the Florida Blue board since 2018.
"As a Jacksonville resident, I am very familiar with the tremendous impact GuideWell has had on the health care industry, and on the members it serves. I am proud to be part of a mission-driven leadership team dedicated to helping people and communities achieve better health."
Prior to joining the university, Cost held senior management positions with leading organizations in the private sector, including PepsiCo, Kodak, Wyeth, Aramark, Pharmacia and Bristol-Myers Squibb.
Cost currently serves on the boards of the Federal Reserve Bank of Atlanta, Brooks Rehabilitation, Jacksonville Chamber of Commerce, the Jacksonville Civic Council Inc., the ASUN Presidents Council, Florida Council of 100, and the Players Council.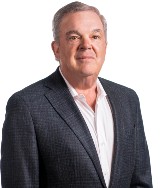 Steven Halverson is retired CEO and chair of The Haskell Company, which ranks among the foremost design-build organizations in the United States. The company provides planning, architectural, engineering, construction, program management, real estate, financing and facility management services. He has served on the GuideWell Mutual Holding Corporation board since the beginning of 2014 and on the Florida Blue board since 2010.
"I appreciate the ability to substantively contribute to this organization, working on one of the nation's most urgent issues."
Halverson also serves on the board of directors of CSX Corporation, Acuren, Inc., and InProduction. Halverson is past chair and member of The Florida Council of 100. He is the recipient of the University of North Florida Presidential Medallion and was inducted into the Florida Council on Economic Education First Coast Business Hall of Fame in 2008.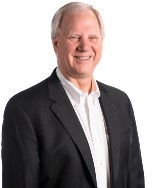 Tom Kuntz is a retired corporate executive vice president of SunTrust Banks, Inc. (now Truist). He also served as president and CEO of SunTrust Banks, Florida. He was responsible for the Commercial and Business Banking lines of business and the company's 13 geography-based business units – comprised of nearly 1,700 branches and more than 12,000 teammates in 11 states and the District of Columbia. Kuntz has served on the GuideWell Mutual Holding Corporation board as well as the Florida Blue board of directors since 2015.
"Helping provide guidance to this organization during such a critical time is personally rewarding. The company is an industry leader and proving to be a national voice as the health care arena innovates. I am honored to be involved with such a high-quality organization."
Kuntz is also a trustee of the Alfred I. Dupont Testamentary Trust, a member of the board of trustees and vice chair of the University of Florida and a member of the board of directors of the Shands Teaching Hospital and Clinic, Inc and the Nemours/Nemours Foundation. He also serves on the corporate board of Truist, Central Florida. Mr. Kuntz is a past Chair of the Florida Board of Governors, and a past recipient of the Governor's Business Leader of the Year Award.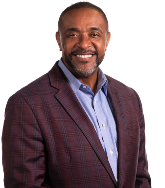 Harold Mills is the CEO of VMD Ventures focused on investing in entrepreneurs with great ideas and the former chair and CEO of ZeroChaos, a leading global workforce management company. Mills is attributed with building ZeroChaos from inception to a multi-billion-dollar company with operations in over 56 countries. He has served on the GuideWell Mutual Holding Corporation board as well as the Florida Blue board of directors since 2015.
"From entry level to senior management, this team of inspired colleagues is working hard every day to provide innovative solutions to one of our nation's toughest challenges -- providing quality, affordable health care to our fellow citizens. It's an honor to work alongside such a talented group of professionals."
Mills also serves on the Boards of Conversus, a Stepstone affiliate, Rollins College, University of Central Florida, and LIFT Orlando, among others. He is the current Chair of the Nemours Foundation Board and a past chair of the Jacksonville Branch of the Federal Reserve Bank of Atlanta. Mr. Mills is also a Henry Crown Fellow and member of the Aspen Global Leaders.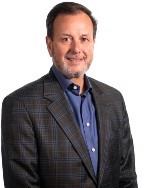 John Ramil is a retired president, CEO and director of TECO Energy, Inc., a leading energy company located in Tampa, Fla. TECO operates Tampa Electric, a regulated utility company; Peoples Gas System, Florida's largest natural gas distributor; and New Mexico Gas Company. He has served on the GuideWell Mutual Holding Corporation board since the beginning of 2014 and on the Florida Blue board since 2006. John currently serves as chair of the board.
"Serving on the board for this organization provides me the opportunity to participate in one of the most important, challenging and dynamic business sectors in the current environment," Ramil says. "Moreover, in carrying out our duties, we are providing cost effective and quality services to our citizens."
Ramil also serves on the boards of The Florida Council of 100 and the Moffitt Cancer Center Institute. Previously, he served on the boards of the University of South Florida, Emera Inc., Enterprise Florida, the Florida Chamber of Commerce, the Tampa Bay Partnership, the Tampa Bay Performing Arts Center, the Greater Tampa Chamber of Commerce, Committee of 100, the American Heart Association-Tampa Bay Heart Walk and InRoads Tampa Bay. Ramil is the recipient of numerous honors including the H.L. Culbreath Profiles in Leadership Award, Tampa Bay Hispanic Man of the Year, and the University of Tampa Ethics Award.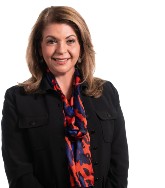 Maria Sastre is the former president and chief operating officer of Signature Flight Support Corporation, the world's largest and market leading fixed base operator network, for business, government, and private aviation with over 200 locations in North America, South America, Europe, Africa and Asia. She has served on the GuideWell Mutual Holding Corporation board as well as the Florida Blue board of directors since 2015.
"This organization plays a critical role in supporting its members and many other stakeholders with exceptional services relative to health care and the communities we serve. It is also well positioned to offer future innovations that provide better and healthier lifestyles; I am very excited to be able to meaningfully contribute to its overall mission."
Sastre serves as Chair of the board of Triple-S Management Corporation, a wholly owned GuideWell subsidiary. She also serves on the board of directors for General Mills, Helios Education Foundation, O'Reilly Auto Parts, Kalera Corporation, Take Stock in Children, and The Conference Board.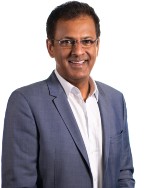 Rasesh "Sesh" Thakkar is the Senior Managing Director of Tavistock Group where he has served for more than 25 years. An international private investment organization, Tavistock seeks investment opportunities around the world. Thakkar joined the GuideWell Mutual Holding Corporation board as well as the Florida Blue board in 2021.
"As one of the creators of Lake Nona, I am very familiar with the impact GuideWell and its Innovation Center have had on the health care industry," Thakkar says. "I am proud to be part of an innovative and forward-thinking company that continues to evolve to meet its customers' growing needs."
Thakkar's exceptional international business career spans several continents and multiple industries, including life sciences, financial services and real estate, and leisure services. His areas of expertise include mergers and acquisitions, strategic planning and operations, and executive management.
Thakkar also serves on the Board and Governors Council of the Orlando Economic Partnership and on the Boards of Tavistock Foundation, Florida Council of 100 and Tampa Electric Company (TECO) which also owns Peoples Gas Company.
He is also a founding trustee of the Greater Orlando Chamber of Commerce and BioOrlando and was the Inaugural Chair of the Governor's Council of the M.D. Anderson Cancer Center in Orlando.
We owe it to our retired employees for building the foundation that helps us continue to create health care solutions for our current and future customers. Every day we strive to live up to the legacy that began more than 75 years ago. It's their commitment to excellence that helps make Florida Blue distinguished in the marketplace today. So in honor of their legacy, we created a retiree network for special events, news, and programs specifically for Florida Blue's retired employees.
---
Access to compensation and career development opportunities.