Get the information you need, wherever you are in your Medicare journey
Florida Blue is here to help you understand the Medicare basics, different plan options, eligibility, enrollment and more.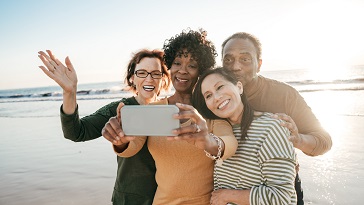 What is Medicare?
Understand the Medicare basics from Original Medicare and beyond.
Types of Plans
Learn about the Medicare plan types available.
Eligibility and Enrollment
Know when you can enroll in Medicare and what you need to do when you're ready.
Have questions about Medicare?
Request a call from a licensed agent.
System Failure something went wrong. please try again later
Thank you for submitting your information.
We're Here to Help you Understand Medicare
Get access to engaging and educational information that inspires you, and helps you understand your different plan options.
Guides to help you understand Medicare
We're always happy to help you navigate Medicare
Call us for help or for any questions you have about your Medicare insurance plan needs.
Let one of our licensed agents guide you through your Medicare plan options.
Speak with an agent about plans in person, talk with a nurse, or learn about healthy living.