Just because things are opening back up, it doesn't mean life is back to normal. It's OK to go at your own pace and do what feels right to you as you ease into new routines. However, if COVID-19 concerns have put your care needs on hold, now's the time to start prioritizing your health.
Questions about COVID-19 vaccines? Call our Hotline: 877-352-5830
For a limited time, all U.S. households can order up to four at-home COVID-19 tests from the government at covidtests.gov. These will be mailed to you at no cost. Americans are encouraged to use these at-home tests when they have symptoms of COVID-19 or planning to visit with immunocompromised or vulnerable individuals. The site also includes information on how to check if your existing FDA-authorized at-home OTC COVID-19 tests have new expanded expiration dates.
Talk with a Florida Blue Center nurse one-on-one for personalized support and answers to your questions. We're here for you Monday through Friday, 9 a.m. to 7 p.m., and Saturday, 9 a.m. to 4 p.m. even if you're not a Florida Blue member.
Coverage for COVID-19 testing and treatment
Consult with your doctor over the phone so they can determine next best steps if you're experiencing mild to severe cough or difficulty breathing, or if you have a combination of at least two of the following: fever, chills, repeated shaking with chills, muscle pain, headache, sore throat and new loss of taste or smell.
Note: Symptoms with the Delta variant are more typical of a common cold, so many people may ignore their symptoms. If you have "common cold" symptoms like a stuffy or runny nose and sore throat, it's important to check with your doctor, consider COVID-19 testing, and avoid close contact with others until you are sure that it's not COVID-19. Those who have breakthrough infection can transmit the virus to others.
The test is $0 for all members. Three vaccines have been approved by the FDA for emergency use during the COVID-19 pandemic and the Pfizer vaccine has received full FDA approval for people age 12 and older. These are available at no cost to you. Members are responsible for their normal cost share for all covered services for the treatment of COVID-19.
Feeling worried? Help is just a phone call away.
Our locally based nurses, community specialists and service specialists are here to help. Our team can answer questions about COVID-19 vaccines or testing site locations, community resources, navigating the health care system, plus connect you to valuable community services and solutions right in your neighborhood to help fill gaps, whether you're a member or not, with finding food, utility and rent assistance, and many other types of relief programs. Call us if we can help: 1-877-352-5830, TTY 711.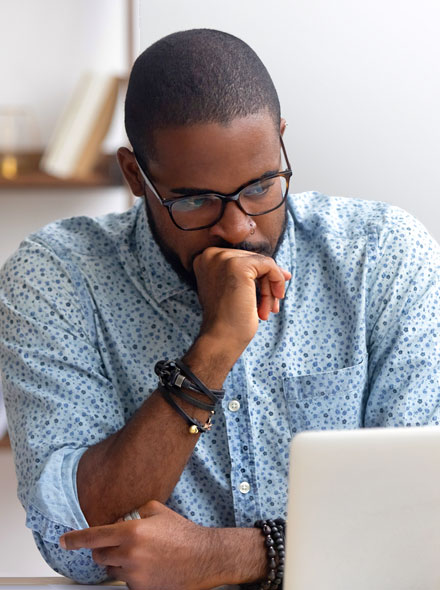 If you have questions about COVID-19, have symptoms and need help finding a provider to do a COVID-19 test, or you have any other concerns, please call us at the number on the back of your member ID card so we can help. We also encourage you to talk with one of our local Florida Blue Center nurses at 1-877-352-5832. Additionally, here are several websites you can use to find the latest details:
Additionally, here are several websites you can use to find the latest details: