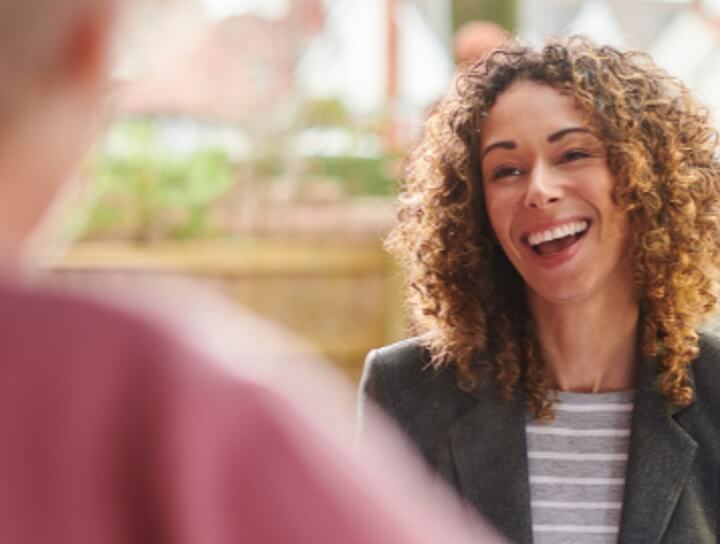 COVID-19 Patient Grateful for Care Manager's Help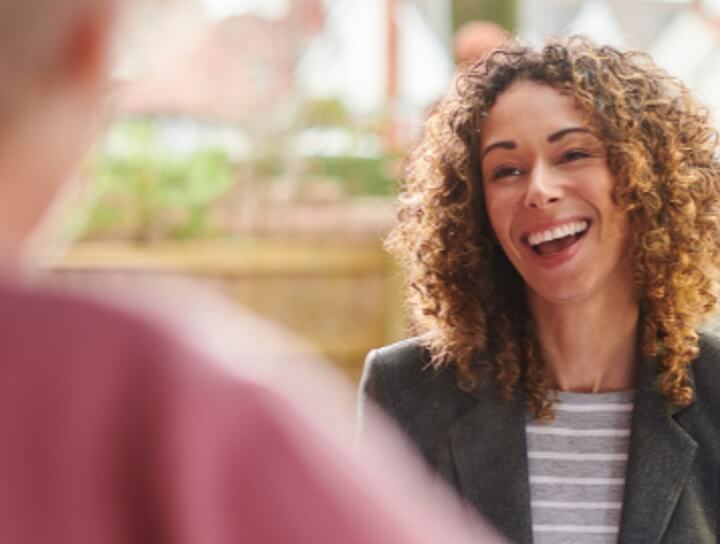 June 11, 2021
When Sharon's* phone rang, she wasn't expecting the voice she heard on the other end.
Sharon, a 54-year-old Florida Blue member, was in the hospital with COVID-19, disconnected from friends and family, and experiencing social isolation and loneliness.
Doctors and nurses were in and out of Sharon's room, but that didn't provide much in the way of companionship. One phone call changed all of that. And while it wasn't a familiar voice on the other end, it was the voice Sharon needed to hear.
Betty Khan, a registered nurse and Florida Blue care manager, was assigned to Sharon's case and her impact was felt immediately.
"A lot of our hospitalized members are feeling really lonely," Khan said. "She could not see anyone, and she didn't have a whole lot of family in the area. So, when she received my call it was very comforting to her."
Sharon said Khan made her feel like she was always there to help her.
"She made me feel as part of the Florida Blue family; a family that cared about me and a family that wanted me to quickly recuperate and make it out of the hospital safely," Sharon said. "I was relieved when she called me and thankful to God for Betty."
But Khan's work wasn't done. Not only did she reassure Sharon that she wasn't alone, she answered lingering questions about her coverage and what a six-day stay in the hospital would mean.
"She was very concerned about how she was going to pay her bill," Khan said. "That had her so worried. And that's something she should not have to worry about while she's sick and in the hospital."
Aside from just focusing on wanting to be well physically, Khan could tell Sharon was thinking about other things.
So, Khan talked to her about her benefits and coverage, answered questions about COVID-19 and the dangers it poses, and explained that she wouldn't be responsible for a cost share for her stay in the hospital.
"She immediately started tearing up. This news was one less stressor that she had to carry around with her," Khan said.
She followed up after Sharon was discharged from the hospital and made sure she had follow-up appointments scheduled and understood her medications. Khan also gave Sharon information on resources like urgent care and Teladoc to make sure she was well on her way to being healthy again.
Khan left her phone number and reminded Sharon to call if she needed anything and to update her on her recuperation. She got sentimental when Khan closed her case.
"I knew Betty's task with me was over and a successful one, and that she had many other members to care for," Sharon said. "But I'm grateful for her and all the great information she gave me."
Khan feels equally blessed to support members in some of their most difficult moments.
"It's truly very rewarding to be able to touch someone in this way," she said. "Some of them are so alone during this time. It just makes you feel good about what we're doing."
*Member's name changed for privacy.