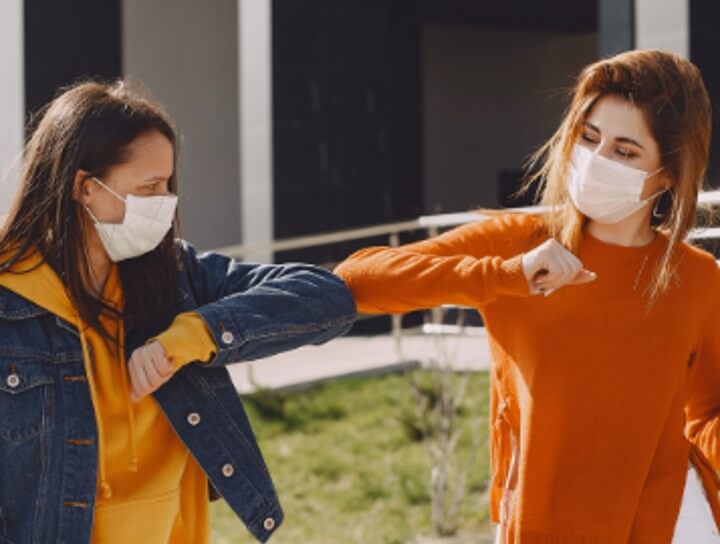 COVID-19 Update: We're Here to Help You as Pandemic Continues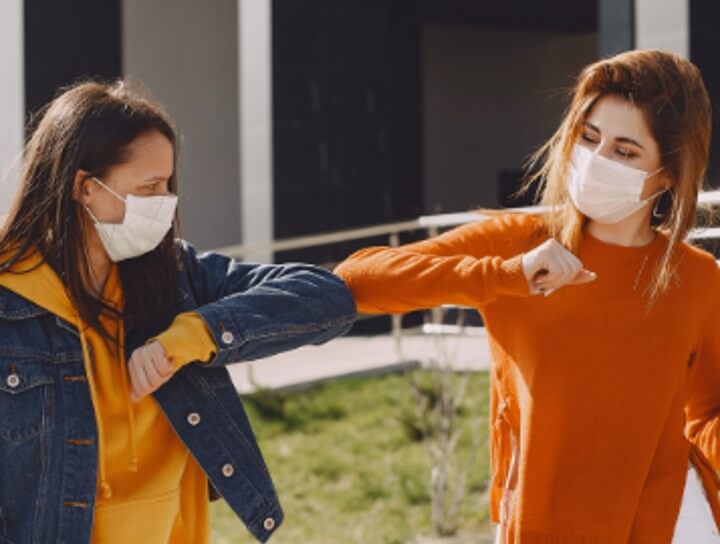 September 07, 2021
Your health and the health of the communities we serve is our top priority. As we continue to adjust to these rapidly changing times, please know our team is here to answer your questions and help you find the care you need.
Myths Versus Facts About the Vaccines
Questions about the vaccines? Get personalized one-on-one support and your questions answered by a Florida Blue Center nurse at 877-352-5830. We're here to help separate the myths from the facts so you have accurate information about the COVID-19 vaccine. And you don't have to be a member—we're here to help everyone in our community.
Our nurses are also here for you in person, virtually or by phone Monday through Friday, 9 a.m. to 7 p.m., and Saturday, 9 a.m. to 4 p.m. Find a location near you.
Check out our COVID-19 site, which makes it easy to see the latest info, connect to Florida Blue resources and support, find vaccine locations near you, view a list of testing locations, see how to use Teladoc and New Directions services, and much more!
In addition, you can call the Florida Department of Health's 24/7 COVID-19 call center at 866-779-6121 or email COVID-19@flheath.gov for answers to your vaccine questions.
Vaccines Considered Effective in Preventing Serious Illness
The Food and Drug Administration (FDA) granted full approval to the Pfizer-BioNTech (Pfizer) COVID-19 vaccine for people 16 and older on Aug. 23, 2021. The vaccine also continues to be available under emergency use authorization for individuals 12 through 15 years of age and for the administration of a third dose in certain immunocompromised individuals 12 years of age and older.
According to Acting FDA Commissioner Janet Woodcock, M.D., the public can be very confident that this vaccine meets the high standards for safety, effectiveness, and manufacturing quality the FDA requires of an approved product. More information on the authorization process and FAQs can be found on the FDA website.
In addition to Pfizer, two other vaccines are available. Both the Moderna and Johnson & Johnson vaccines have received emergency use authorization for people age 18 and older.
The Johnson & Johnson vaccine requires one shot to be fully protected. The Moderna and Pfizer vaccines require two shots to receive complete protection. It is critical you return for your second shot in the recommended time frame to be fully protected.
The second dose for the Pfizer vaccine should be given 21 days after the first dose.
The second dose for the Moderna vaccine should be given 28 days after the first dose.
According to the CDC, you are considered fully vaccinated two weeks after the final recommended dose of the vaccine. (That is, the second dose in a two-dose series like the Pfizer or Moderna vaccines, or a single dose of the Johnson & Johnson vaccine.)
Cost Share Waived for Testing, No Cost for Vaccines/Normal Cost Shares Apply for Treatment
Florida Blue is waiving member cost-shares for the test and services related to obtaining the test, and vaccines are available at no extra cost. Normal cost shares apply for the treatment of COVID-19 based on the member's benefits.
Note: Florida Blue is also working with its self-funded ASO group employers to assist them in meeting the needs of their employees during the health crisis.
Increased access to other health care services, including:
Strongly encouraging members to take advantage of virtual care options available to them through their benefit plans for less serious medical issues. A virtual visit allows you to protect yourself by staying out of a crowded doctor's office for non-emergency illnesses and be able to talk to a doctor from your home or wherever you are.
Members under 65 who buy their own coverage and many members who get insurance through their employers will have $0 cost share for virtual visits with Teladoc. If you get insurance through your employer, check with your company's benefits administrator to see if this service is part of your health plan. Virtual care is available 24/7 and is ideal for conditions such as sinus infections, sore throats, allergies and upset stomachs. You need to set up an account at teladoc.com, including sharing your medical history. If you haven't done that yet, take a few minutes to create your account so it's ready when you need it. For faster Teladoc support, we encourage you to use teladoc.com or download Teladoc's app from the Apple App or Google Play stores. If you have questions, please call us at the number on the back of your member ID card. Medicare members should call 866-215-0539.
Sanitas Medical Center patients can initiate a virtual visit using their mySanitas app. Doctors are available 7 a.m. to 8 p.m., seven days a week. Patients can download the app from Apple App or Google Play stores. Care is available in English and Spanish.
· Members can use Florida Blue network providers who are offering virtual visits. This allows you to get care from primary care providers, behavioral health providers and specialists. Log in to your member account on floridablue.com to see the cost share for the virtual visit or call the number on the back of your member ID card.
Increasing access to necessary medications. We're encouraging members to use the 90-day mail order benefit. If you need help with mail order, please call us at the number on the back of your member ID card. Medicare members should call 1-866-215-0539. Please say "Pharmacy" when you call.
Offering counseling for members feeling stress related to the coronavirus. In partnership with New Directions Behavioral Health, you can talk to specially trained behavioral health counselors 24/7 at no cost, even if you aren't a member. Call 833-848-1762 to speak to them if you're experiencing feelings of stress, anxiety, trauma and grief and are in need of immediate support.
Webinars keep you in the know. Our medical directors and other experts offer monthly webinars to help you understand what's happening with COVID-19 as well as answer your questions. Go here to view previous webinars and register for the upcoming one.
Frequently Asked Questions About COVID-19
What is the Risk of Contracting COVID-19?
The risk of contracting COVID-19 in Florida is low if you are fully vaccinated and follow the CDC guidelines, including wearing a mask indoors in public if you're in an area of significant or high transmission risk. The CDC defines "significant" transmission as having 50 to 99.99 new cases per 100,000 persons or a 8 to 9.99 percent positivity rate during the past seven days. "High" transmission risk is having more than 100 new cases per 100,000 persons or a positivity rate of more than 10 percent in the past seven days.
Most of the people who contract COVID-19 recover in a matter of days, often at home, according to health officials. As with other viruses, people who are elderly and/or have underlying health conditions are more at risk.
Like all viruses, the virus that causes COVID-19 mutates constantly. This happens as the virus is spread from person to person. When exposed to COVID-19, a vaccinated person's immune system will quickly begin making antibodies to fight the virus, so they don't become severely ill. In an unvaccinated person, this doesn't happen. The virus continues to make more and more copies of itself causing more severe illness, possibly leading to hospitalization or even death.
In some instances, fully vaccinated people may get a breakthrough infection, especially with the newer variants. These breakthrough COVID-19 infections are typically mild. And while it's still possible to get infected, vaccinations significantly reduce the risk of serious illness that can lead to hospitalization.
What Are the Symptoms?
According to the CDC, symptoms include mild to severe respiratory symptoms, including a cough and difficulty breathing, as well as a fever, diarrhea, chills, repeated shaking with chills, muscle pain, headache, sore throat and new loss of taste or smell. You should get immediate medical attention if you begin to develop these emergency warning signs for COVID-19: difficulty breathing or shortness of breath, persistent pain or pressure in the chest, new confusion or inability to wake up or bluish lips or face.
Symptoms with the Delta variant are more typical of a common cold, so many people may ignore their symptoms. If you have "common cold" symptoms like a stuffy or runny nose and sore throat, it's important to check with your doctor, consider COVID-19 testing, and avoid close contact with others until you are sure that it's not COVID-19.
How is the Virus Spread?
The CDC says the virus is mainly spread person-to-person, particularly when they are in close proximity. That's why the CDC recommends wearing a mask when indoors in areas of substantial or high transmission and continuing to social distance.
Another way the spread occurs is when a person touches a surface where the virus is, then touching his or her own mouth, nose or eyes.
How Can You Protect Yourself and Your Family?
The best way to protect yourself is to be fully vaccinated. There are several vaccines that have received emergency use authorizations from the FDA and the Pfizer vaccine has received full approval for people age 16 and over. The vaccines are safe and effective in preventing serious illness and death. Here are some other prevention tips:
Wash your hands often with soap and water for at least 20 seconds, especially after going to the bathroom, before eating and after blowing your nose, coughing or sneezing. Also, wash your hands when you touch things in public like elevator buttons, doorknobs and office telephones.
Avoid touching your eyes, nose and mouth with unwashed hands.
Cover your cough or sneeze with a tissue, then throw the tissue in the trash.
Avoid contact with people who are sick and stay home when you are sick.
Wear a cloth mask if not fully vaccinated and the CDC recommends everybody wear a mask indoors in areas of substantial or high transmission.
Resources
Here are several websites you can use to find the latest details about COVID-19: