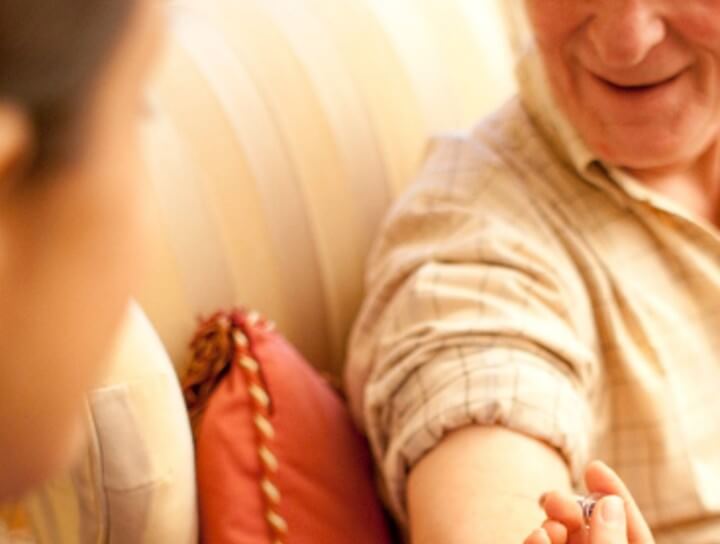 Vaccines Keep Us Healthier, Help Us Live Longer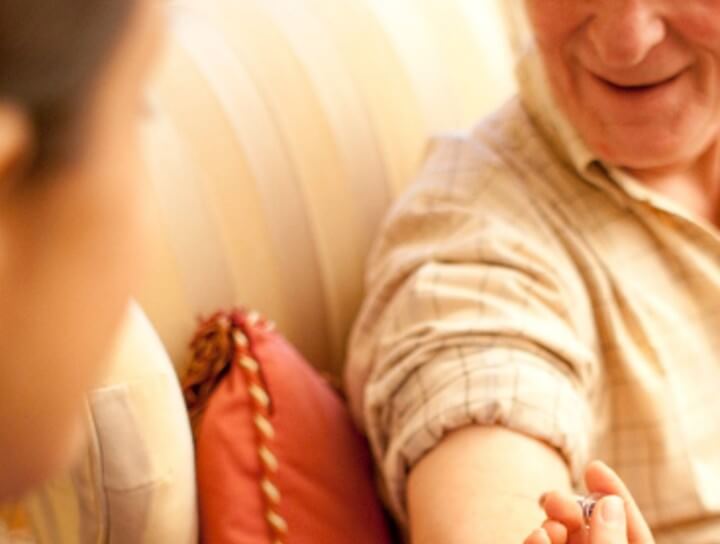 October 26, 2020
Vaccines aren't just for kids. From infants to toddlers to young adults to seniors, vaccines save lives at every age.
As flu season gears up and COVID-19 continues to be a threat, there's never been a more important time to make sure your family members are up to date with their vaccinations. It's one of the surefire ways to protect you and your loved ones from serious infections and diseases.
Think of it as multigenerational health care. When your family makes health a priority, it's like giving the gift of good health to each generation. So, as we enter flu season during a pandemic, getting a flu shot and other vaccinations is more important than ever to safeguard your entire family's health.
Here's the best part—most Florida Blue health plans cover those important vaccinations at no extra cost when using an in-network doctor or pharmacy like Publix, Walgreens, Walmart and Winn-Dixie. They are also available at drive-up clinics at Florida Blue Centers throughout the state. Click here for information on the clinics.
Take a look at some of the vaccinations you may need to keep you safe and healthy. Remember to check with your doctor first.
Flu shot: Most people 6 months and older should get a flu shot. It's especially important for people with chronic conditions who are at high risk of serious complications from the flu.
Pneumonia vaccine: Pneumococcal disease is common in young children and poses a risk of serious illness and even death in older adults. The Centers for Disease Control and Prevention (CDC) recommends most children younger than 2 and adults 65 and older get the vaccination each year.
Shingles vaccine: Shingles is painful condition that affects the nerves and causes blisters and a rash with a burning sensation. One of the best ways to prevent shingles is with the two-dose vaccine given six months apart. Most adults age 50 and older should get vaccinated.
Measles, Mumps and Rubella (MMR) vaccine: This two-dose vaccine protects children, teens and adults. Children ages 1 to 6 should get the measles vaccine as part of their routine vaccination schedule, based on their doctor's recommendation. The first dose should be administered at 12 to 15 months and the second dose when a child is 4 to 6 years old. Teens and most adults who didn't get the measles vaccine as a child should get at least one dose.
If you buy your insurance on your own or get it through your job, you may be eligible for a $10 reward for getting a flu shot through the Better You Strides program. The Better You Strides program is available to Florida Blue members 18 years or older. Check with your benefits administrator at work to see if your health plan includes this reward.
If you're a Florida Blue Medicare Advantage member, you can earn a $20 gift card through HealthyBlue Rewards for getting your flu shot. Log in to My Health Link on floridablue.com/medicare to check your reward. Some pharmacies also give gift cards to people who get a flu shot.
Vaccines are one of the main reasons we're able to live longer these days. They protect you and your family from serious illnesses and complications from vaccine-preventable diseases. Still not sure what vaccinations you need? No worries. Your primary care doctor or pharmacist can advise you on what vaccinations you and your family will need this flu season and beyond.