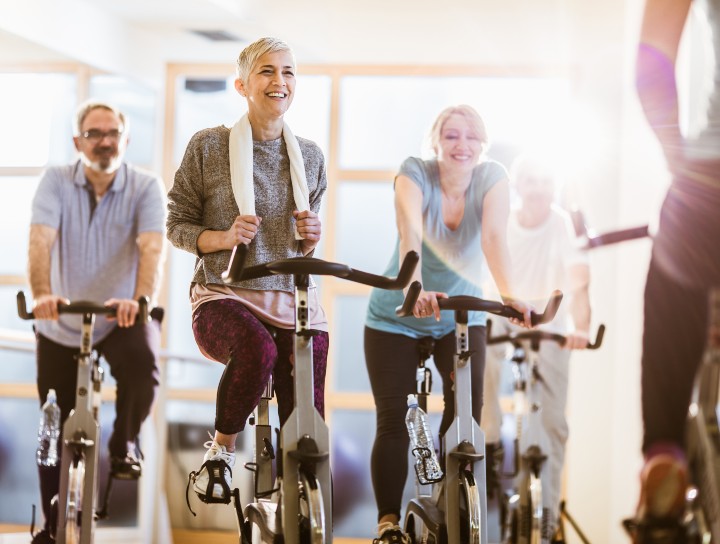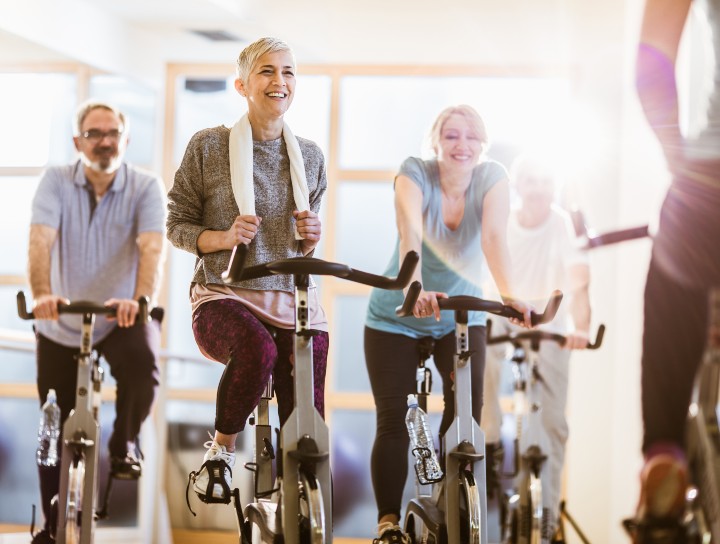 September 07, 2018
Staying active isn't just about losing weight. Here are some of the ways older adults benefit by incorporating physical activity into their daily routines:
It improves your strength, which helps you stay independent.
It gives you an energy boost
It improves your leg strength and balance, so you're less likely to fall and hurt yourself.
It lifts your mood
And, it can actually reduce your chances of developing conditions, like heart disease and diabetes.
You don't have to hit the gym to be active. But if going to the gym or an exercise class interests you, your Florida Blue Medicare Advantage plan has you covered. Did you know your Medicare Advantage plan includes membership in Silver Sneakers®? Through Silver Sneakers, you get access to 14,000 gyms and wellness centers all across the country — all at no extra cost to you.
Here are some of the cool things SilverSneakers has to offer:
Unlimited gym access: With SilverSneakers, you don't need a private gym membership; you already have it! And the cool thing is you can try different gyms whenever you want. Depending on what's available where you live, you will get access to YMCAs as well as Planet Fitness, LA Fitness and Curves locations.
Silver Sneakers classes: SilverSneakers also offers its own fitness classes for people of all fitness levels at local fitness centers, too. The great thing about taking a class is you get a dose of fitness while making new friends, too. Some of these classes include:
SilverSneakers Classic: This class helps participants build muscle strength and improve your ability to do daily activities. The class can be tailored to you, based on your fitness and mobility level.
SilverSneakers Water In Motion: This fun class allows you to cross-train in the pool, which makes getting a high-intensity workout less stressful on your body.
SilverSneakers Yoga: Relax and reduce your stress level in this yoga class, which is suitable for people at all fitness levels.
There's more! Click here to see the full range of SilverSneakers classes.
FLEX classes: With SilverSneakers, you can take part in other fitness opportunities throughout your community, too. Depending on what is available where you live, you can take Zumba at a local senior center or join a community walking group.
How to Get Started
All you need to get access to participating gyms and classes is your 16-digit SilverSneakers ID number. If you don't have yours yet, request your Silver Sneakers ID card.
Then, find a gym or fitness center that interests you. Search through SilverSneakers' locations by zip code. You can filter your results to find gyms that have pools and have certain types of equipment. You can also find gyms that cater to women only. You can also filter your search for SilverSneakers classes and Flex classes.
Once you have your ID number and a location in mind, get going! Note: If you are new to exercise, you may want to talk to your doctor first. Take it easy to start, so your body can get used to it.
Have more questions about SilverSneakers? Check out their FAQs.