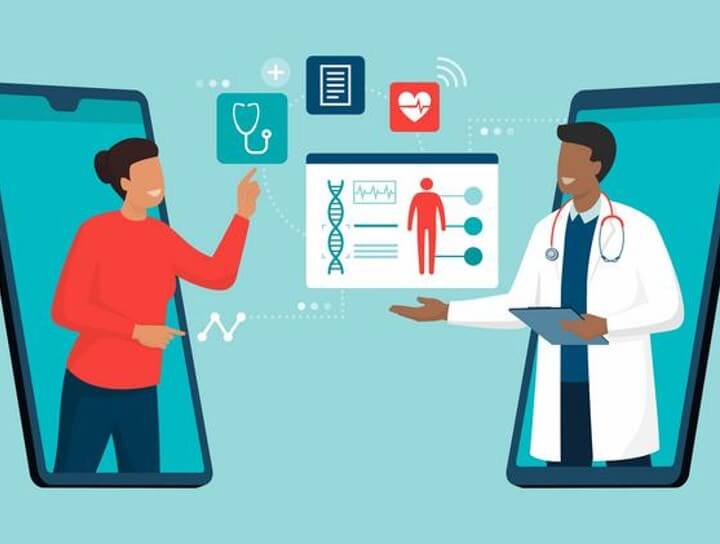 A quest for convenient and personalized health care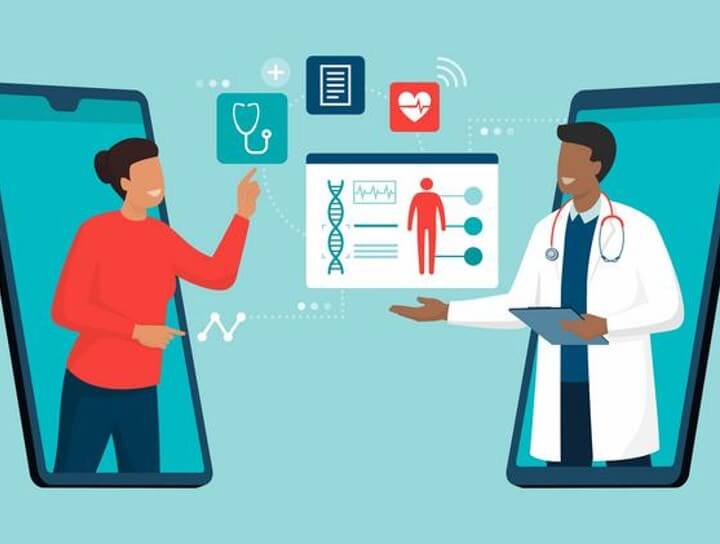 October 06, 2021
Written by Jim Molis
Health care is becoming increasingly personalized as people pursue it on their terms. From seeing specialists, to visiting urgent care clinics to making telehealth calls, lifestyles, preferences and needs vary.
Health care organizations are personalizing their services because "everyone's health journey is different," according to Deloitte. "Consumers are driving — and accelerating — the pace of change in health care," Deloitte wrote in its most recent global health care sector outlook.
People want a better experience than health care has traditionally offered, whether they get care themselves through an app or prefer someone on the phone or in-person guiding them on how to arrange the care they need.
"Consumers want affordable, quality and convenient care," said Pete Serio, vice president of enterprise innovation and customer experience for Florida Blue, Florida's local Blue Cross and Blue Shield health plan. "They don't want to become experts in health care to consume health care. They are looking for someone to make it easy."
Consumer-driven and consumer-centric health care
Like with just about everything today, the consumer experience is essential in health care. So much so, insurers like Florida Blue now vie for individual consumers like they have long competed for group employer accounts.
Serio attributed the industry's accelerating shift to consumer-driven and consumer-centric health care in part to the implementation of the Affordable Care Act, which empowered consumers by increasing access to insurance through individual, non-group policies. He also cited elevated expectations around what the consumer experience should be like. "Consumers expect everything in their life to be easy, seamless and centered on them," Serio said, calling it the "Amazon effect."
For example, health-plan members who are satisfied with their insurance shopping or renewal experience are 40 to 75 percentage points more likely to do business with their insurer again, according to a McKinsey & Co. article on how Covid-19 has changed the way U.S. consumers think about health care. As more consumers consider their options when choosing a health insurance plan, convenience, easy comparison of options, and transparency of out-of-pocket costs are the primary drivers of satisfaction, researchers say.
Consumers' quest for convenience and personalization extends to how they access care as well.
Ways to personalize care
Though consumers view and approach health care individually, they can often be broken into groups around demographics and psychographics. That is, there are commonalities in how certain types of individuals view their health and access care.
For instance, Deloitte categorizes consumers as trailblazers, prospectors, homesteaders and bystanders, according to factors including their familiarity with technology and their willingness to embrace change. Such segmentation analysis helps health care organizations attract, retain and engage consumers by understanding their attitudes and behaviors, Deloitte says.
"There are a lot of different ways to slice and dice it but thinking about the behavioral side is important," Serio said. "Everyone consumes care differently."
Florida Blue enables easy access to care and support through means such as local provider networks that allow consumers to get care nearby, Serio said. It also offers digital tools and resources like its Florida Blue Centers, so consumers can access care when, where and how they would like.
"Historically, you had to organize your life around how the health care system operated," Serio said. "But it's not just bricks-and-mortar anymore. 'Access to care' can mean everything and that's a big shift."
Florida Blue studies consumer behavior closely, including how its members utilize their coverage, and adjusts its products and services as needed to improve engagement and satisfaction. It also helps employers analyze their benefits usage and tailor their offerings for employees so that each can personalize their experience.
"Consumer experience is woven into how we work," Serio said. "That starts with looking at the world through the consumer's eyes and understanding what they want and what is happening, and then providing our organization's tools and processes to deliver on their expectations."
Meeting consumers where they are, and helping them get to where they want to go in a way that is comfortable for them, will only become more important as health care becomes more personalized.
Learn more about Florida Blue Employer Plans
Florida Blue, an independent licensee of the Blue Cross and Blue Shield Association, has been providing health insurance to Florida residents for 75+ years. Driven by its mission of helping people and communities achieve better health, the company serves more than 5 million health care members across the state.
Jim Molis is a freelance writer with The Business Journals Content Studio.
This article was original published by South Florida Business Journal.