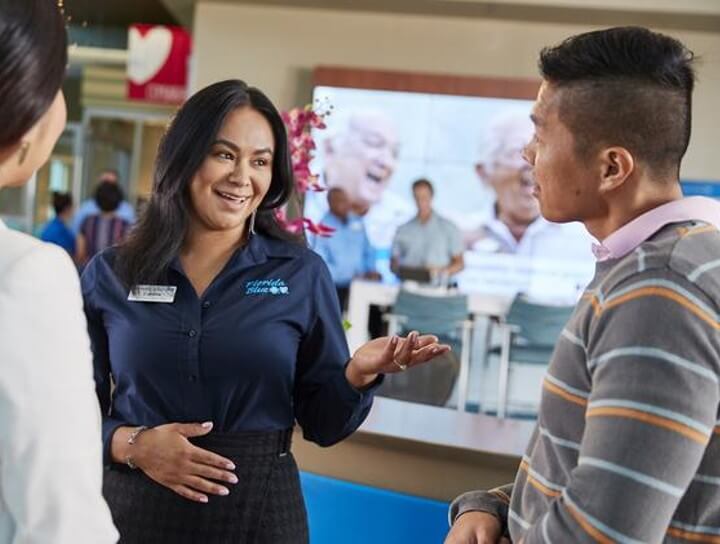 Is your benefits team inundated with health insurance queries? It doesn't have to be that way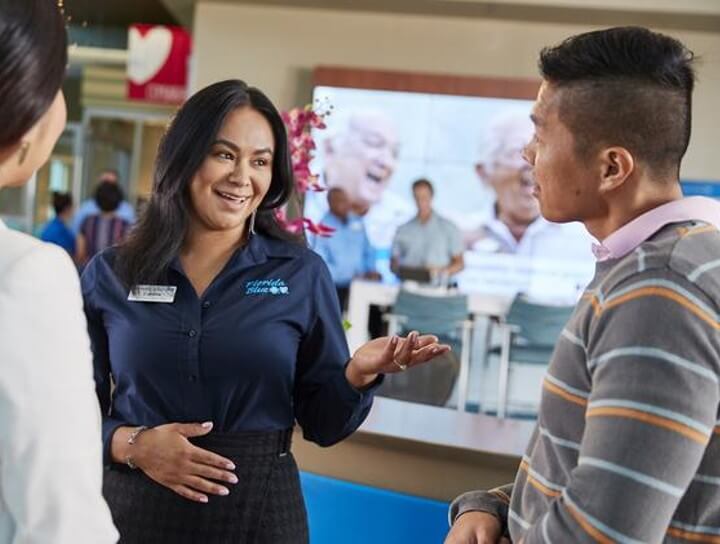 July 10, 2023
Written by Jim Molis
There was a time not too long ago when employer-sponsored health care was simple for employees. When an employer purchased a typical health maintenance organization (HMO) plan, for example, the insurer told the employee where to get care, and if the patient needed to go to a specialist, their primary care physician made a referral.
"The problem was employees had very few choices. They were locked in," said Joe Gregor, vice president, commercial segments for Florida Blue, Florida's local Blue Cross and Blue Shield health plan. "Today's world could not be more different."
Unlike a decade or two ago, many employees are now overwhelmed by the intricacies of health insurance plans, which allow them to choose from an abundance of providers and care options. "We can go all over America to get health care now," Gregor said, noting the variety of providers across Florida alone.
Employees want insurance options and organizations want to give them what they have come to expect, knowing health benefits are a powerful tool for attracting and keeping top talent. Not only that, employers want to offer a variety of affordable and easy-to-use plans. However, although options are a good thing, the complexity of those options can be challenging for employees.
"Though the American health care system is a great one, it's complicated, and the plans employees use to access the system can be complicated," Gregor said. "Also, most people use the system sparingly."
As a result, many benefits managers for businesses are inundated by employees with questions about how to use their health insurance. Queries may range from administrative basics like how to replace an insurance card to life-altering questions like how to get help managing a chronic condition or illness.
Benefits managers typically wear several human resources-related hats within an organization, not leaving much bandwidth for high-touch benefits support for employees who need it. So, many employers rely on their health insurer to help employees.
For Florida Blue, that means providing a personal touch to health insurance. "We can't simplify the American health-care system. But we can simplify it for you," Gregor said.
Florida Blue offers its members multiple ways to get support so they can use the method they are most comfortable with for assistance, whether that is online, over the phone or in-person.
Employers and employees value support from their health insurance plan
Florida Blue offers its members multiple ways to get support so they can use the method they are most comfortable with for assistance, whether that is online, over the phone or in-person. "That personal touch helps us provide resources to get employees or their dependents back on track and feeling better," Gregor said.
Employers welcome the support because employees return to work sooner, worry less and live better. "That employee can come back and be their whole self at work, doing what their employer hired them to do," Gregor said.
Employees value support from their health insurance plan as well, so much so that the degree to which an insurer "addresses my questions with clear answers" is the top driver of health insurers' ratings in Forrester's Customer Experience Index. Furthermore, separate research into the role of consumer experience shows health insurers with efficient call centers and digital self-service options experience "significant" membership increases by enhancing member engagement.
Florida Blue measures the effectiveness of customer service representatives like those at its call centers in terms of first-call resolution. "We know we have given good service when a member doesn't call back with the same issue," Gregor said.
Florida Blue helps representatives resolve issues the first time by training them in soft skills, such as listening and empathy, in addition to developing their technical knowledge of health insurance and medical care. Representatives provide the same level of support in resolving customer issues regardless of whether a member gets help via online chat, through a phone call or in-person at a Florida Blue Center.
Visitors to Florida Blue Centers, which are retail locations spread across the state, can also get help with a variety of things from having a nurse check their blood pressure to getting assistance understanding coverage or claims.
The most common health insurance questions
"Members typically need one of two types of help," Gregor said. The first is administrative assistance (e.g., finding a care provider, managing a deductible or understanding an explanation of benefits related to a claim).
Many members prefer digital resources for such support. Florida Blue offers online provider directories and tools for comparing the cost of a prescription at multiple pharmacies, for example.
The second type of help members often need is navigating care when someone is sick, whether it be an employee or a dependent. "When someone has an illness in the family, it affects everyone in the family," Gregor said.
If, for example, a physician tells a patient and his or her spouse that the patient has cancer, then both spouses will likely be too shocked to absorb information about care protocols. "People's lives get turned upside down rather quickly when something bad happens and they have to find a way to deal with it," Gregor said.
"So, when people are sick or find themselves with a catastrophic illness, they aren't at their best and don't always ask the best questions of a doctor," he said, explaining why a member may call Florida Blue for help understanding their illness and the recommended care. "It is helpful to have a decompression time after speaking with a specialist and then speaking with someone who makes is easier for you to better understand."
Care coordination and coordination of prescription drug refills are the most meaningful value-added services insurance providers deliver to members, according to a consumer survey America's Health Insurance Plans did on the value of employer-provided health coverage.
Florida Blue assists members in managing chronic conditions as well. "For example, a newly diagnosed person with diabetes can speak with someone about what the disease is, what their blood sugar levels mean and how improving those measures will help them lead a healthier life," Gregor said.
"We can help them understand, 'here's where you are and this is what's coming next,'" Gregor said. "When people are faced with serious illnesses, providing them with the right information —stated empathetically and when the member is prepared to hear it — can make a huge difference in their peace of mind."
That's why Florida Blue offers multiple ways for members to get help. "For us, the personal touch is when someone gets the information they want, when they want it, and how they want it," Gregor said.
And in getting the information, the member can get back to work sooner and feel better faster, despite how complex health care has become.
Learn more about Florida Blue Employer Plans
Florida Blue, an independent licensee of the Blue Cross and Blue Shield Association, has been providing health insurance to Florida residents for 75+ years. Driven by its mission of helping people and communities achieve better health, the company serves more than 5 million health care members across the state.
Jim Molis is a freelance writer with The Business Journals Content Studio.
This article was original published by Orlando Business Journal.