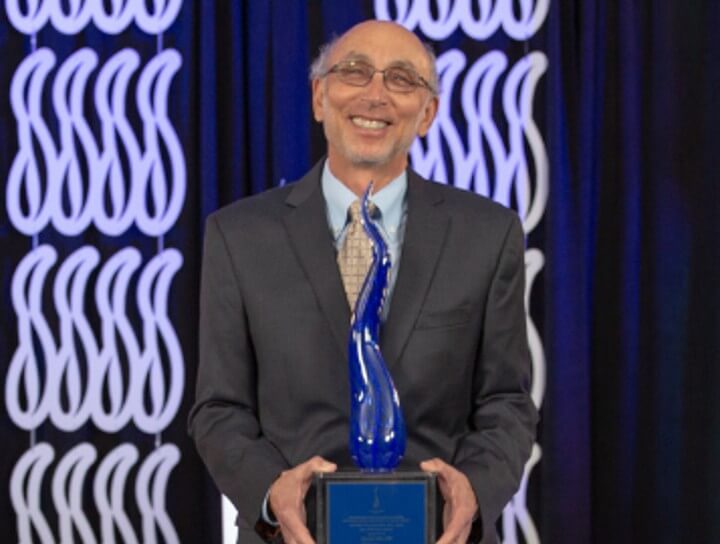 To Get Child Health Equity, It Takes a Very Large Team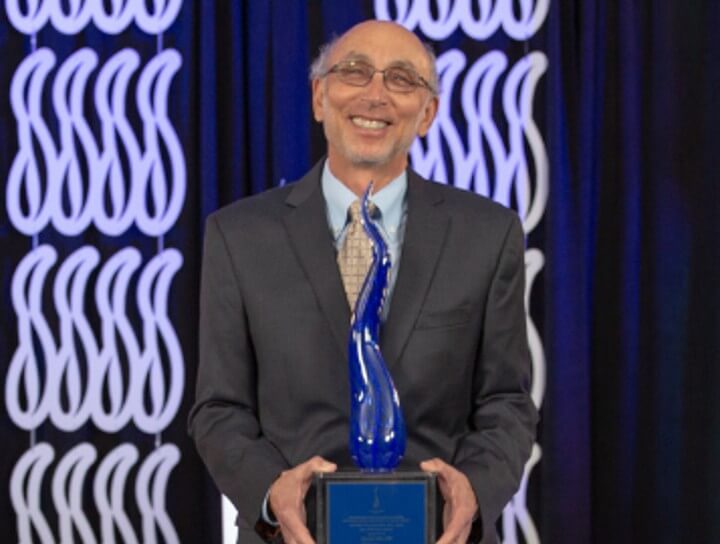 May 04, 2021
Think of a child health problem that looks too big to solve. Dr. Jeff Goldhagen is a person who heads into the middle of it.
Teen depression and suicide. Foster kids who need a doctor or dentist. Kids in the juvenile justice system who are dealing with mental health issues and addiction. LGBTQIA+ teens looking for care. They're all on Dr. Goldhagen's patient roster.
The Florida Blue Foundation honored Dr. Goldhagen with a Sapphire Award and $60,000 in the individual category for his contributions to the health and well-being of children living at society's margins. The foundation awarded a total of $500,000 to nine honorees focused on programs targeting food security, health equity and mental well-being.
Dr. Goldhagen's work has resulted in over a dozen new community health programs and $40 million in grants and other financial support. The method behind his success? Solving complex child health problems takes a team.
Dr. Goldhagen is medical director for the Partnership for Child Health, a nonprofit that identifies critical child health equity issues in the Jacksonville area, then puts systems together to address those issues. The partnership pulls together medical providers, community-based services, public policy advocacy and funding into coordinated systems of care.
"Traditionally, a children's health organization would be focused on medical issues. But children's health and well-being are primarily the result of social and environmental determinants," Dr. Goldhagen said. "So those systems are what we focus on, in addition to the medical issues."
He is a practicing pediatrician, university professor and former director of the Duval County Health Department. But at the beginning of his career journey, the pathway was not always so clear.
When Dr. Goldhagen was a medical student, the professor in the lab where he worked quit to open a delicatessen because he'd failed to make tenure. He wondered whether becoming a molecular biologist was a secure career choice after all.
So, Dr. Goldhagen took a break, considered becoming a forest ranger and spent a summer working at a health clinic on the Navajo reservation. It was there he saw firsthand how social inequity could lead to poor health outcomes.
"Over 50 percent of people didn't speak English. I saw alcoholism and poverty," he said. "It transformed my understanding of what it meant to care for people."
Dr. Goldhagen decided to finish medical school, earning his degree in public health. Then he and his wife headed to Cambodia, where they worked in refugee camps during the era of Pol Pot. Subsequent refugee work took the family to Ethiopia, Southeast Asia, Africa and Romania. Despite their altruistic efforts, over time Dr. Goldhagen came to feel some piece of the health care puzzle was missing.
In 1989, the United Nations ratified its Convention on the Rights of the Child. Dr. Goldhagen realized child health could be advanced through the framework of child rights. He added policy advocacy to his skillset.
Two decades ago, a team of physicians, including Dr. Goldhagen, met to plan the Jacksonville region's first systems of care—ultimately the signature strategy for the Partnership for Child Health.
Today, the partnership's most recent efforts have resulted in:
The Pediatric Wellness Center, which supports children who are Baker-acted.
Jax Youth Equity, a website that provides LGBTQIA+ children with access to medical and mental health professionals.
The Center for Children's Rights, which is designed to create policy reform and care systems to support youth in the juvenile justice system.
The group has also advocated for health equity through the COVID-19 pandemic. And they're studying the existential threat of climate change.
It sounds ambitious. But then again, Dr. Goldhagen is not alone. With his partners he shares, not just the work, but also the credit.
"This is not my award," he says of the Sapphire. "I've had the opportunity to work with wonderful people. Particularly, children and families who are facing challenges you and I will never have to face. This recognizes their courage and their capacity, not just to overcome huge challenges, but to teach all of us in the process of doing that."
Dr. Goldhagen says he'll invest the Sapphire's $60,000 financial award into the partnership—expanding critical research and evaluation in pursuit of children's health, building the group's social media presence, and nurturing relationships with regional, national and global organizations. He also wants to advance the partnership's UNICEF Child Friendly Cities and Rights Respecting Schools initiative.
The other finalist in the individual category, her home county, focus area and amount received is Karen Woodall, executive director of Florida Center for Fiscal & Economic Policy (dba as Florida People's Advocacy Center), Leon County, health equity, $60,000.