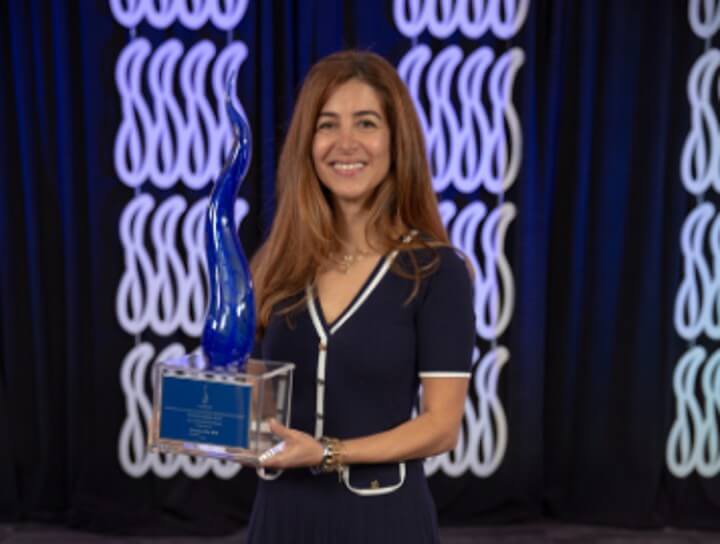 Nonprofit Gives Homeless Students a Path to New Life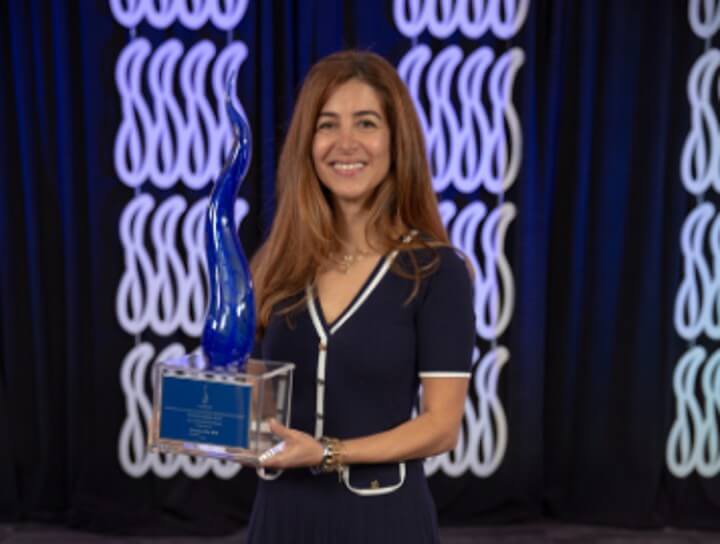 May 04, 2021
Skye stood at a podium, recounting her life before and after she met Vicki Sokolik. The years before were heartbreaking, far beyond what any 17-year-old should have faced.
Her mom abandoned her and her brother when Skye was 15. She started working when she turned 16, but never got any of the money because her father took it. He kicked Skye out of the house when she was 17 and she ended up back with her mother. That wasn't a good situation, either.
Skye lived much of her life in squalor, she said, where floors were caked with pet urine and roaches scampered about. "There were nights I had to go without food and days without electricity," Skye said, as she began to sob in front of the large audience.
Sokolik walked on the stage and put her arm around Skye's waist, as the young woman struggled to continue. The familiar source of comfort fed strength to Skye. Within 30 seconds, she composed herself. Skye nodded at Sokolik, who nodded back and walked off stage.
Skye stayed strong for the final seven minutes of her speech, as she talked about how Sokolik's nonprofit—Starting Right, Now—helped her find a better life. One where Skye wants to be a physician's assistant, even though Sokolik reminds the young woman she's smart enough to be a doctor.
That's what Sokolik and Starting Right, Now have been doing for homeless unaccompanied minors since 2007. Giving them hope, help and love after they leave their homes due to unbearable situations. When children make the decision to leave home, they aren't eligible for foster care. They often go from sleeping on friends' couches to living on the streets.
Starting Right, Now received a Sapphire Award from the Florida Blue Foundation in the organization category. The award included $75,000. Sokolik said her group applied for a Sapphire several times in its early years but didn't win. When they applied this year, they thought they were going for a $25,000 award. Sokolik was surprised—and thrilled—when she learned it was three times that amount. The money will allow them to open a boys' dorm at full capacity.
The nonprofit operates in Hillsborough and Pinellas counties, where it's had staggering success:
97% high school graduation rate compared to the state's rate of 73% for unaccompanied minors.
100% of those who graduate are accepted to higher education, vocational training or the military.
Senior classes from 2015-19 were awarded an average of $953,368 in scholarships and financial aid.
Starting Right, Now has also been involved in changing several laws for unaccompanied minors, including letting them get their birth certificate, Social Security card and state ID card without parental consent. They're also eligible for Medicaid, food stamps and homeless tuition waivers that are accepted at all Florida colleges and vocational schools.
Sokolik became aware of unaccompanied youths when her son came home from the second day of his senior year in 2000 and said a girl he knew was going to leave home. As a result, she'd have to quit school and get a job. He had seen Sokolik's superpower of helping people in need for years, so he naturally went to her.
The next day, he asked Sokolik what she had worked out for his friend. The girl was Sokolik's first understanding of an unaccompanied minor. "I knew this was the population I needed to be helping," she said. So, she did.
Former Tampa Mayor Pam Ioria called Sokolik after hearing about what she was doing. "If I help you get a board together, would you do this citywide?" Sokolik said the former mayor asked her.
Sokolik couldn't say no. The nonprofit's work has become something the family does together. Her son is one of the nonprofit's grant writers, her daughter does hair and makeup for the girls and her husband continues to be a huge supporter.
Students may age out of the program, but they're always part of the nonprofit's family, and of course, the Sokolik family.
Others in the organization category, their home county, focus area and amount received are: Ability Housing, Duval County, health equity, $50,000; DACCO Behavioral Health, Hillsborough County, mental well-being: opioids/substance abuse, $75,000; and El Sol Jupiter's Neighborhood Resource Center, Palm Beach, health equity, $50,000.