More doctors. More Plans. More Affordable Options.
With Florida Blue, the difference is you. More choices means you get a plan that fits your needs.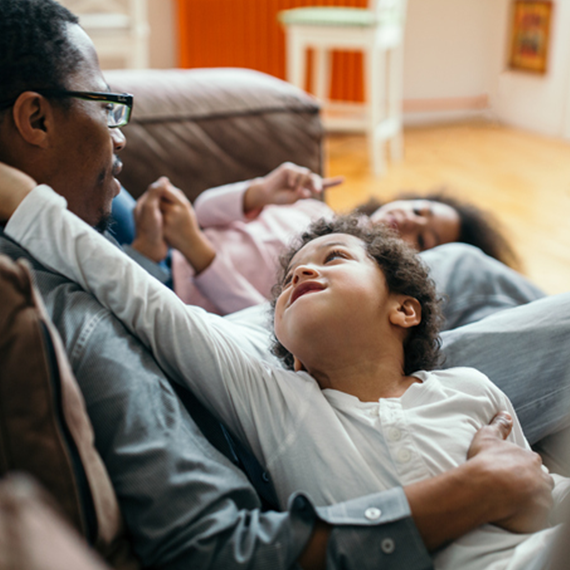 Health plans tailored to you
At Florida Blue we work to find ways to get our customers access to quality doctors 24x7 with low out of pocket costs and low monthly payments. Depending on your income and with the help of the federal government we are able to offer our Florida Blue plans at a significantly reduced payment without reducing your benefits or options. Plus, we are able to provide additional perks by working with our providers and community partners to offer you the best in care.
$0 virtual visits available 24x7
With primary care doctors and behavioral health specialists on all plans except HSA-eligible and Simple Choice plans.

Thousands of Doctors and Hospitals Across the State
90% of doctors and hospitals across the state participate in Florida Blue's network.

Put an extra $500 in your pocket
Florida Blue gives members special perks like our Blue365® member discount program1, Lyft rides2 to doctor's appointments and an opportunity to earn more than $500 in rewards3 through our health and wellness program.

Extra care and financial support when you need it, at no additional cost
Help finding doctors, coordinating with your care & finding resources in your community.

No.1 Rated Service

More choices, with bilingual options, available 24/7 through our one-click mobile app, over the phone, or in person at any of our 30+ sales, service and care centers located in neighborhoods across the state (walk-ins welcome!).
Everyone has different health care needs. Let us help you find the best plan for you!
Help me choose
Get Even More Choices as a Florida Blue Member!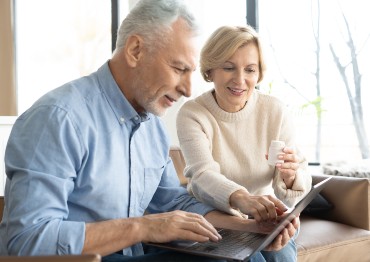 More ways to save on prescriptions!
In addition to thousands of available medications, including over 150 generic prescriptions for less than $5, you can now get Amazon pharmacy home delivery services4.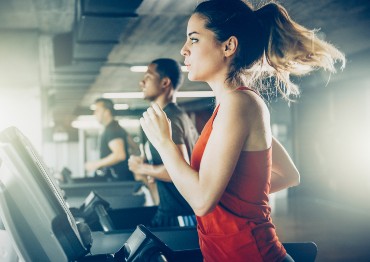 Extra savings programs for you
Enjoy discounts on many health-related services including gym memberships. Plus put an extra $500 in your pocket through our rewards program3.
Quality providers at $0 for members only
Our members now have the option to choose from a select group of handpicked doctors offering $0 virtual and live office visits, labs and x-rays.
Offers more choices for getting fast, easy service
Not only can you access your plan 24/7 through the Florida Blue mobile app, you can also call us for support or visit a Florida Blue Center. Our Centers offer free fitness classes, wellness programs, health advice from one of our nurses and licensed social workers who can assist you and your family find community services, even if your family member isn't a Florida Blue member!
Offers extra care and wellness programs at no additional cost
Florida Blue provides members a $0 extra year-long membership to the award-winning meQuilibrium app5 to help you reduce loneliness by staying connected to others, manage work/life balance, calm worry, stress and anxiety, be the parent you can be, and more.
Gives members exclusive access to a hand-picked selection of quality providers
Florida Blue partners with Value-Choice Providers6 like Sanitas Medical Group, Guidewell Emergency Doctors, and Diagnostic Clinic Medical Group to take care of you along every step in your health care journey on your own time, with weekend and after-hours appointments available.
Florida Blue expert agents are here for you
Our health plan agent specialists can guide you to the best plan for your needs and your budget.
With hundreds of doctors to choose from, we can also let you know which doctors in your community are in our network.
Let us help you find a plan that works for you.
Chat with a Live Health Plan Agent Specialist
Chat with a health plan agent specialist about all your health care needs. Our specialists build a personal relationship with you so you have someone to call anytime.
Discover Florida Blue Centers
Florida Blue Centers offer neighborhood nurses, community specialists, and local health plan agent specialists to provide you with the support and services you need.
System Error. Please Try again later submission failed
Speak to a Florida Blue Health Plan Agent Specialist about affordable health plans.
System Failure
something went wrong. please try again later
Thank you for submitting your information.

1Blue365® offers access to savings on items that members may purchase directly from independent vendors. Blue365 does not include items covered under your policies with Florida Blue or any applicable federal health care program. To find out what is covered under your policies, call Florida Blue. Blue Cross and Blue Shield Association (BCBSA) may receive payments from Blue365 vendors. Neither BCBSA nor any local Blue company recommends, endorses, warrants or guarantees any specific Blue365 vendor or item. For more information about Blue365, go to floridablue.com.
2One (1) Lyft ride available to ACA individual members 18 years or older up to $50 roundtrip, subject to terms and conditions. Lyft is an independent third party that provides transportation services.
3Reward amounts available for individual ACA members 18 years or older. Reward amounts will apply to premiums and excess amounts may be redeemed subject to the reward program's terms and conditions. Please tag in the content.
4Amazon Pharmacy is an independent company contracted to provide Pharmacy Home Delivery Services for both Florida Blue and Florida Blue HMO.
5meQuilibrium is an independent company contracted by Florida Blue to provide health services.
6Value Choice Provider is a designation Florida Blue HMO gives to some in-network providers, including Sanitas Medical Group and Guidewell Emergency Doctors. Diagnostic Clinic Medical Group is part of the Guidewell family of companies focusing on transforming the delivery of care. Guidewell Mutual Holding Corporation is a corporation based in Jacksonville, Florida.
Health insurance is offered by Blue Cross Blue Shield of Florida Inc,. DBA Florida Blue. HMO coverage is offered Health Options, Inc., DBA Florida Blue HMO. Both companies are Independent Licensees of the Blue Cross and Blue Shield Association
These policies have limitations and exclusions. The amount of benefits provided depends upon the plan selected and the premium may vary with the amount of benefts selected. For costs and complete details contact your local agent or Florida Blue. Networks are made up of independent contracted heath care providers.
Language assistance available:
Español, Kreyòl Ayisyen, Tiếng Việt, Português, 中文, Français, Tagalog, Русский, العربية, Italiano, Deutsch, 한국어, Polski, ગુજરાતી, ไทย, 日本語, فارسی, 繁體中文
We comply with applicable Federal civil rights laws and do not discriminate on the basis of race, color, national origin, age, disability or sex. You may access the Nondiscrimination and Accessibility notice here.
Internet Privacy Statement | Terms of Use
© 2024 Blue Cross and Blue Shield of Florida, Inc.