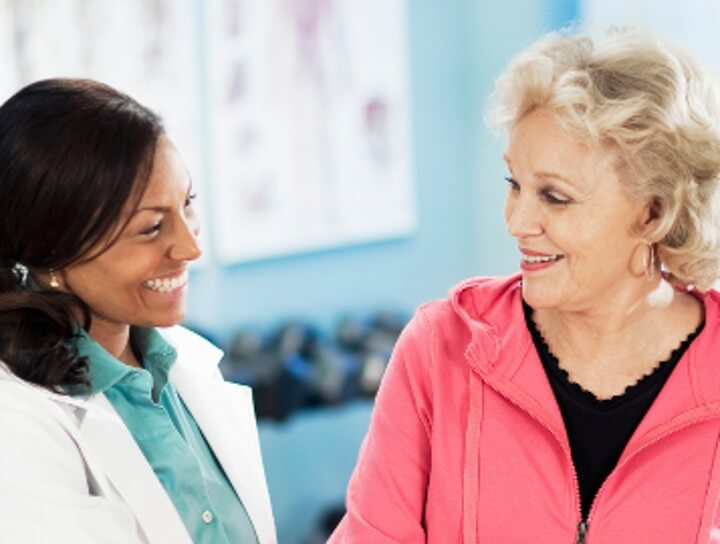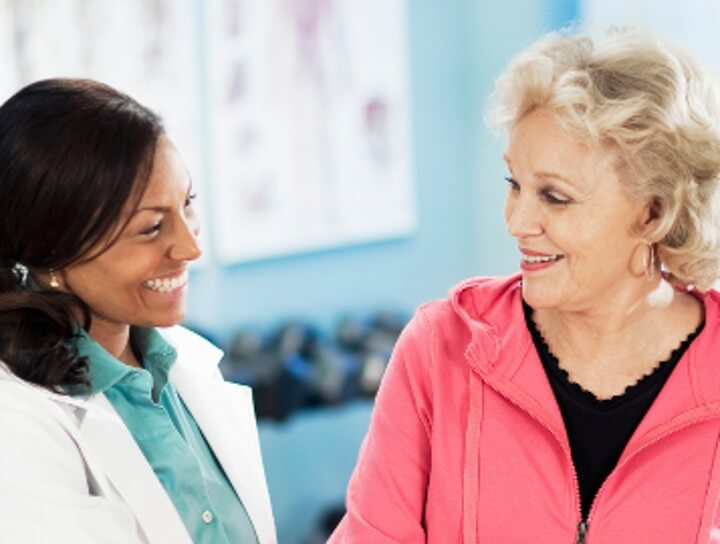 December 07, 2021
Chances are good that you've earned rewards for taking care of your health this year. So, make sure to check your 2021 HealthyBlue Rewards dashboard. All rewards must be redeemed no later than midnight ET on December 31, 2021 and your rewards dashboard resets on January 1.* Learn how to report your screenings and redeem your rewards.
HealthyBlue is a program that rewards you for getting tests and services you need. It's our way of saying "thanks" for being loyal to your health!
Don't miss out! Be sure to sign up to find out what screenings and services you'll need to start earning rewards. Complete and report your eligible health activities for your HealthyBlue Rewards. Then, redeem them for gift cards from places like Amazon, Publix, Walmart and Walgreens. Avoid holiday headaches and don't wait until the end of the year to redeem your earned rewards! Amazon e-gift cards will be going away soon but other popular merchants will still be available.
Who is it for?
HealthyBlue is a program for BlueMedicare HMO, PPO and Group PPO (Employer PPO) members. This includes BlueMedicare Complete (HMO D-SNP) members.
This program is currently not available for members in these plans:
BlueMedicare Supplement
BlueMedicare Rx (PDP)
FHCP Medicare Advantage plans
Eligible members can:
Earn and redeem gift card rewards for completing and reporting preventive care and screenings (eligible members must opt in to participate in order to redeem rewards in HealthyBlue Rewards program)
Check your rewards balance by logging in to your My Health Link™ member account at floridablue.com/medicare
Adopt a healthier lifestyle with health and wellness tips
How do I earn rewards?
In 2021, you can earn rewards for completing activities in the chart below. You can also take a look at your dashboard on the HealthyBlue Rewards website. From there, you can find out which rewards you've already earned and which screenings or health activities you still need.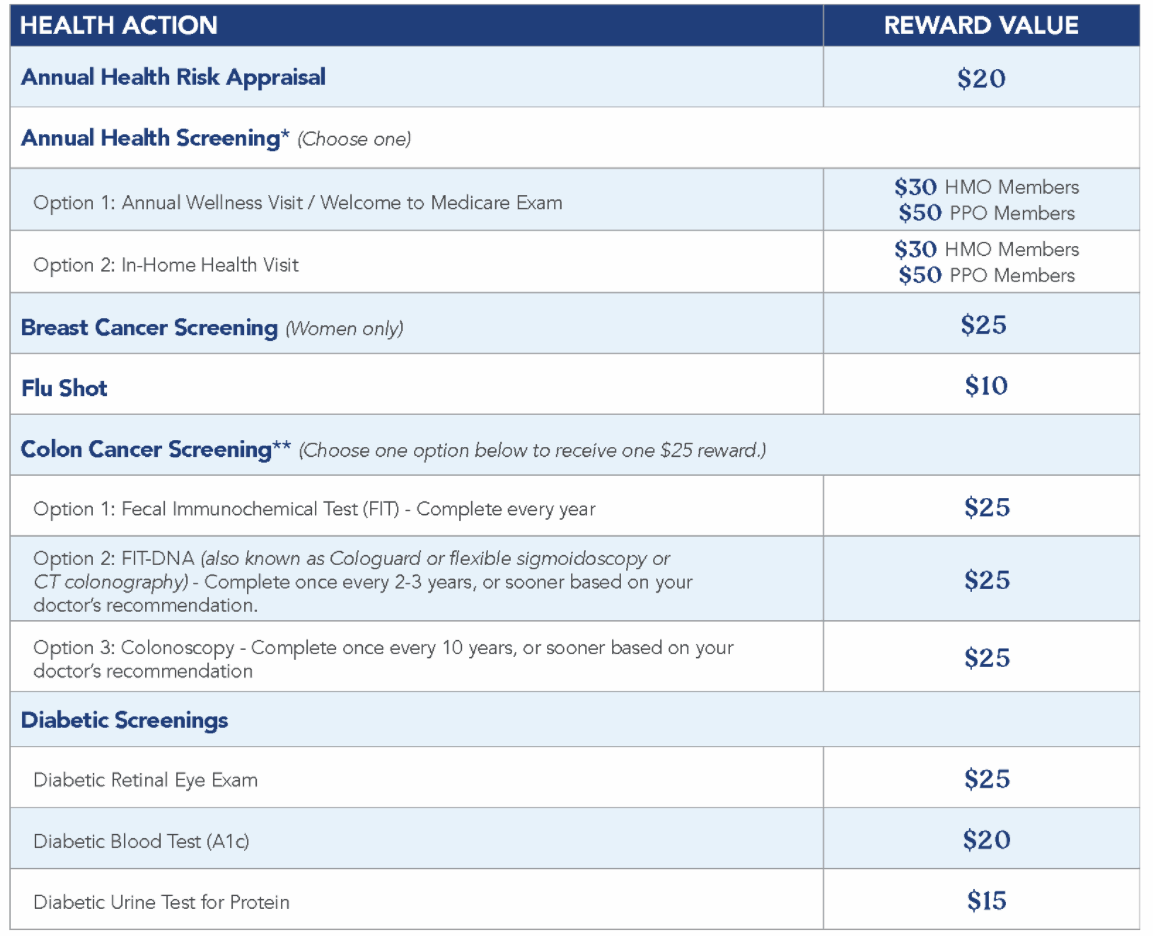 How do I redeem my HealthyBlue Rewards dollars?
Eligible BlueMedicare Advantage members can opt in to participate, report and redeem rewards earned by either logging in or calling:
For quick and easy access, log in to your member account at floridablue.com/medicare, go to the My Health menu and click on HealthyBlue Rewards.
(If you're a new member, you'll first need to create an account.)
Call 1-855-861-9400. We're available Monday through Friday, 8 a.m. to 10 p.m. ET (except federal holidays).
You can also manage your rewards dashboard from your member account at floridablue.com/medicare.
For answers to additional questions, visit floridablue.com/healthyblue to download a copy of our HealthyBlue Rewards brochure. You can also view a list of frequently asked questions and answers about HealthyBlue Rewards.